A diverse range of on-line instrumentation of specific design, cover the critical water quality parameters and key monitoring applications. Dissolved chemical and physical water quality can be rapidly reported by on-line instrumentation covering parameters which include Total Organic Carbon, ammonia, pH and turbidity. The latest water measurement technology includes sensor and system diagnostics with outputs for real-time control. Dip-probe and flow-through analytical configurations have been specially designed for drinking water, surface water, industrial and waste-water monitoring applications.
Our Protoc TOC analyser can be used for either continuous single or multi-point TOC water quality analysis. Total Organic Carbon is widely deployed throughout industry to measure dissolved organic contamination and hydrocarbons.
Our ProAm ammonia analyser can be configured for continuous or intermittent ammonia measurement (ammoniacal-nitrogen water pollution). The water quality analyser is installed primarily for effluent quality and pollution monitoring.
Multiple parameter water quality analytical measurement from a single instrument is possible using the Trescon analyser (.pdf 176kb).
Multiple parameter water quality probe measurement from a single instrument can be configured using either the IQ Sensor Net system (.pdf 873kb) or Chemitec 50 Series multi-parameter systems (.pdf 1.6Mb).
For further information on specific water analysis and suitable instrumentation to monitor key determinands please click on the relevant parameter symbol.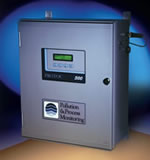 Protoc TOC analyser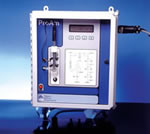 Proam ammonia analyser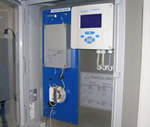 Trescon Uno nutrient analyser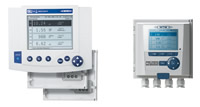 WTW IQ Sensor Net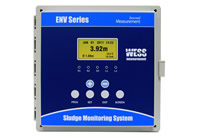 ENV 100 Sludge Blanket